An Open Letter to My Friends and Fans Regarding Marion Shooting…
Dear AVA ZINN Friends and Fans:
I am writing to bring you up to date about a homicide in Marion that was brought to my attention around 1:00 on the Saturday afternoon of January 12, 2013 via Facebook. and digging into the AVA ZINN archives from my senior year after I received a message on Facebook as follows:
>>I saw you a few times go in the gas station on 30th and Western do you remember that one dude that was a cashier there that had black hair he was a short guy? He is the one that murdered that girl

You also know my cousins TIna Eib and David Huffman, small world huh? They said you went to school with them
When I got that message, I then checked my wire sites and researched, and it turns out the suspect was someone I went to school with back when I was living as a male. Once I had found out about of Zachary Thien had been arrested for a shooting on the near east side of Marion, and yes, it is the same Zachary Thien from the Mississinewa High School Class of 2004 and I then replied:
I just found out after I looked at the yearbook from my senior year and I imagine everyone from the Ole Miss Classes of 2001-2007 are in shock and most importantly surprised.
Being a responsible blogger and service to the community to my web site, I have no choice but to post that on my web site AvaZinn.com…
Once I had read the articles about the suspect of  the near east side shooting in Marion, my first thought was to "post it on AvaZinn.com" since it is an important story that will be worth posting.
However, once the post made the WXIN-TV's Facebook page, many of Zachary's friends are flooding the phones and email, shocked and perhaps more serious, have slammed yours truly of not being more forthright and wished that I had been a little bit more sensitive. I can't tell you how much I must agree with you and, without any doubt, share the pain and grief with my girl (Amanda Davidson) and obviously appreciate condolences as well as thoughts and prayers of the victim, Megan Chipman of Montpielier, and to quote former Marion County Prosecutor Carl Brizzi–"Criminals Have A Choice, Victims Don't" and the "once a murderer, always a murder" quote I learned from the late Margaret Zinn, my own mother. It was for that reason I believe my initial comments on the WXIN-TV Facebook page were necessary and showing a passion for justice for Megan and at the same time completely shut out Zachary only.
Three letters were all it took of what made my comment way to extreme and want to share a comment that has stirred controversy around 4:00 Saturday afternoon:
Ava Zinn, how dare you say sob cause his mom is far from that she is a friend of mine so don't you dare refer to her as that thank u..
…and another…
Ava, after reading your uncalled comments you posted on Fox59 website I don't give a damn to read what u have to say on AvaZinn.com!!! You (probably) don't know him, the situation, or his family so calling him a s.o.b was way outta line..yes he was wrong for what he done but that doesn't give you right to run him and his family into the ground with your nasty comments..his family has feelings too and they are hurt just as much as Megan's family!!! – Devon H.
In the wake of a tragedy I really don't think it's a good time to be plugging AvaZinn.com. – Jason F.
What a douchebag..goes to show u there is real evil in the world and I'm talking about zack. I'm referring to Ava it takes a real winner to speak of (bleep) she knows nothing about…Zack is not a monster or crazy I watched him grow up he has been a part of my family for over 20 years..as i do not agree with his actions i stand behind him and his family…I truly hope Ava Zinn that no one you love is ever put in this kind of situation and if so I hope people show you more compassion than what you have shown to Zack's family.. – Mandie R.
Those three letters S, O, and B was what really got me going and I am usually careful what I post online and apparently should have said another word or phrase such as donkey, twat, or another phrase to replace "sorry SOB" since it was the very first thing that came to my mind.
The BOTTOM LINE is that a young woman that had her whole life ahead of her got taken away by the hands of a man that quite frankly, I am now aware of the situation. Clearly, by the medium response to AVA ZINN and AvaZinn.com, many of you are saddened that her children (if she had any) won't be seeing their mother ever again. As a transwoman that grew up as a boy without a father now living as a woman 30 years of age, I know first-hand to know what it is like growing up without a parent. However, at the end of the day, as a pet father of five, pet grandfather of two, and eventually a (biological) father to a son and/or daughter that will never meet his or her paternal grandparents
I also understand the concerns (based solely on negative feedback and criticism I have received) about whether the correct course was really being followed, considering yours truly being one of Mississinewa High School's strongest  Alumnus (as well as the very first transgender alum), higher expectations year after year, several (nearly a quarter to 30 percent) of my friends or followers on Facebook are tied directly or indirectly to Zachary. I assure you that I will be taking a closer look at every action I am taking to make sure justice for Megan is served.
Once again, thank you again for your support in my work to get you this basic, public information. I welcome your feedback, phone calls and emails. There is not one that is not important to us. We will continue to investigate every piece of information the public provides us and keep everyone updated in person and online with every development in this case.
Sincerely,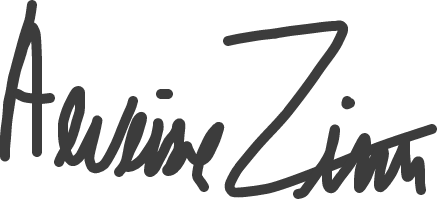 WebMaster of AvaZinn.com
© 2013, https:. All rights reserved.